What made you really fall in love with reading? Was it a particular book or author? A teacher or parent reading to you? The realization that you'd rather read than do most anything else?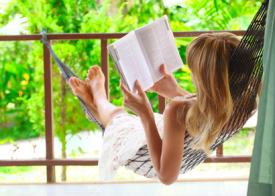 ​
Tell us in 100 words (or more) why you love books and how/when you first realized how much you enjoy reading. Contest will be open until we have at least 30 entrants and a random winner will be selected to receive $20 at Amazon - for more books!
We're looking forward to hearing your stories!!
Good luck!
Last edited by a moderator: