Disease
found
in Fossilized Dinosaur Tail
afflicts humans to this day !!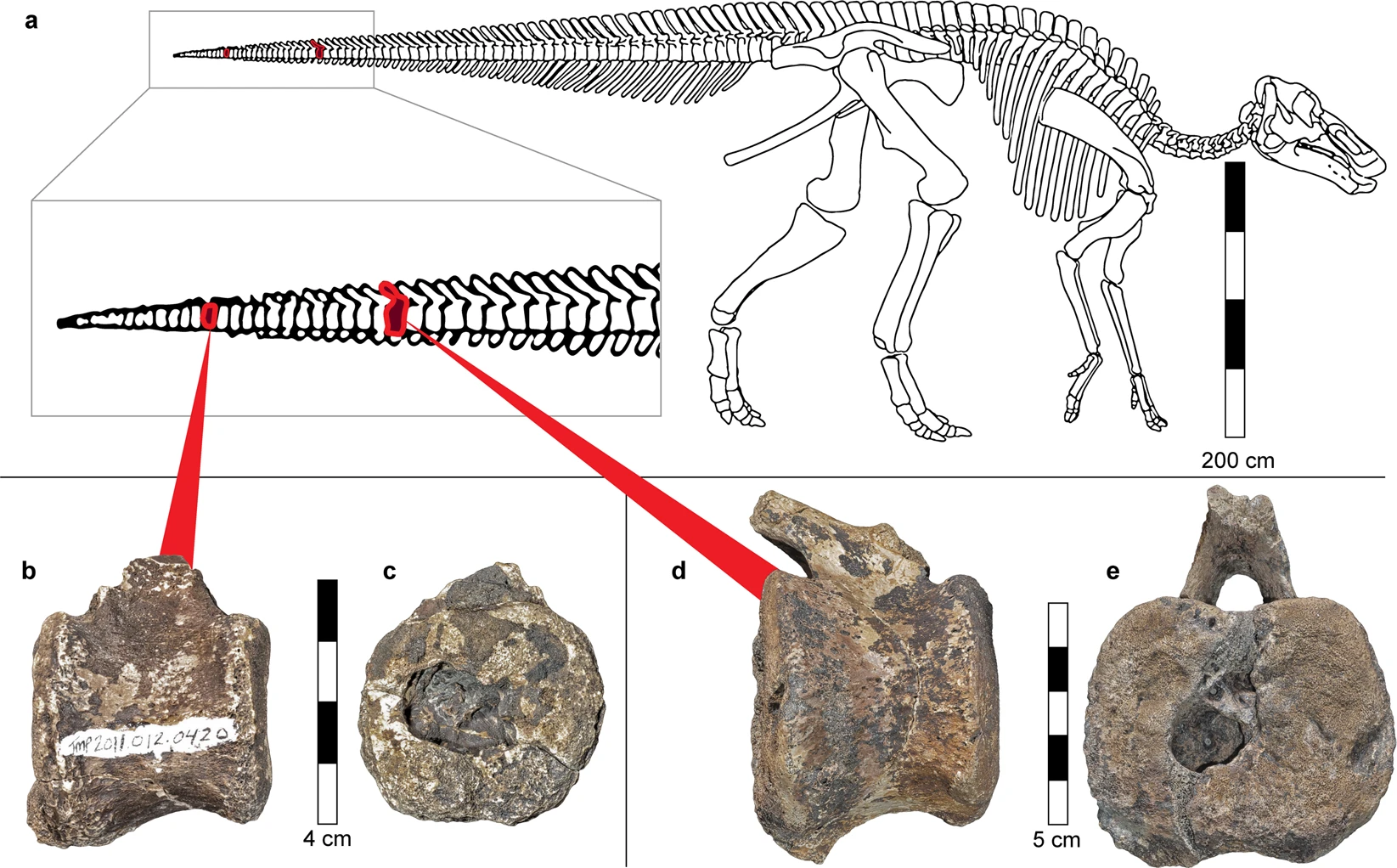 ​
The fossilized tail of a young

Hadrosaurs

- also referred to as « duck-billed » dinosaurs -

lived

on a prairie in

southern Alberta ( Canada )

, is home to the remains of a 60-million-year-old tumor .

Researchers at Tel Aviv University ( Israel )

have identified this benign tumor

as part of the pathology of LCH (Langerhans cell histiocytosis), a rare and sometimes painful disease that still afflicts humans
Despite the huge time gap between dinosaurs and humans, both were susceptible to diseases that shaped and greatly affected their evolutionary history .

For example, Gout was recognized in Tyrannosaurids, Osteoarthritis in Iguanodon, and diffuse idiopathic skeletal hyperostosis (DISH) in Apatosaurus
Neoplasms

(cancer), albeit more difficult to diagnose

have also been identified in dinosaurs

.

Disease occurrence in dinosaurs is very infrequent. H

owever,

it can tell us about dinosaurs' immune systems, metabolic disorders, growth and adaptation to a huge body mass, infections, environment...