Hello. I am a new author and have recently completed my 1st book. I am excited to interact with other authors and readers.
Below is a brief description of my new book.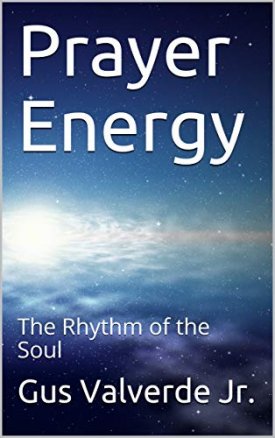 Prayer energy is a gift given to all humans to guide and direct their lives, regardless of how we are raised, where we are born, or what religious belief we have. To choose how to live is completely up to us, no matter our circumstances. A life of peace and respect for others and other things is a learned trait, something that rarely comes naturally. It all starts in the mind. If we as a human race ever hope for a peaceful society and global community, we must decide in our hearts to have the active desire for peace. It starts with ourselves in our homes and in our communities. Speaking the words and gathering in groups pale in comparison to actively living in peace and spreading peace in our communities.
Harnessing the power of prayer energy and using it to guide our lives will sustain us no matter what life may throw our way. Religion is one path that may help guide us, but does not replace personal choice. Prayer energy is the power to take back control of our lives and make our own decisions. Prayer energy existed when humans were born, and it will continue to exist irrespective of religion. Prayer energy is the power to control our lives, and gives us the power to help others live their lives. In short, prayer energy is the ultimate power of life. It entwines all things as one, just as the ocean absorbs all raindrops and water flowing into one big, vast sea of liquid, ebbing and flowing throughout the planet. We are the ocean of humanity. We have the power to create peace in our lives, our communities, and in our world. Prayer energy awaits your desires. Prayer energy is the power for us to speak our desires into existence.
Prayer Energy: The Rhythm of the Soul - Kindle edition by Valverde Jr., Gus. Download it once and read it on your Kindle device, PC, phones or tablets. Use features like bookmarks, note taking and highlighting while reading Prayer Energy: The Rhythm of the Soul.